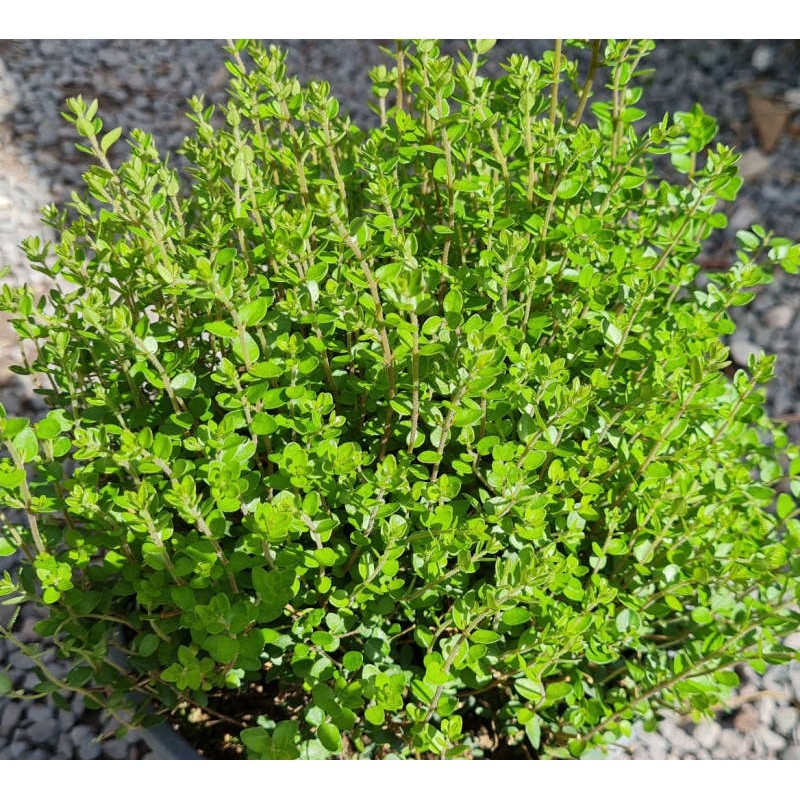  
Lonicera nitida 'Scoop'
(Dwarf Honeysuckle) Lonicera nitida 'Scoop' is a slow growing evergreen shrub with a rounded, compact habit and dainty dark green leaves. Excellent for low hedging and shaping.
£6.95 Delivery for ANY number of plants to most of the UK.
Free delivery for orders over £75*
*Surcharges apply for Highlands & Islands
New and interesting selection, Lonicera nitida 'Scoop' is an evergreen, rounded  and compact shrub with very small, dark green leaves. Tiny white flowers in spring once established followed by small purple-black fruit later in the year.
Lonicera nitida 'Scoop' is slow growing and suitable for small gardens it can also be pruned to shape for hedging or topiary. Can be grown in a large container if required.
---
Position: Full sun, partial shade.
Soil: Most fertile soils but Lonicera nitida 'Scoop'  dislikes water logging or very wet ground.
Hardiness: Hardy.
Rate of Growth: Slow.
Habit: Lonicera nitida 'Scoop' grows to be a small rounded shrub.

Height: up to 1 m (3 ft)
Spread: 1 m (3 ft)
Data sheet
How Much Sun

Light Shade, Full Sun

Eventual Size

Shrub - Small

Growing Conditions

Soil: Not Fussy, Soil: Acid, Soil: Alkaline, Site: Coastal Areas

Special Features

Suitable for Containers, Evergreen, Screening/Hedge