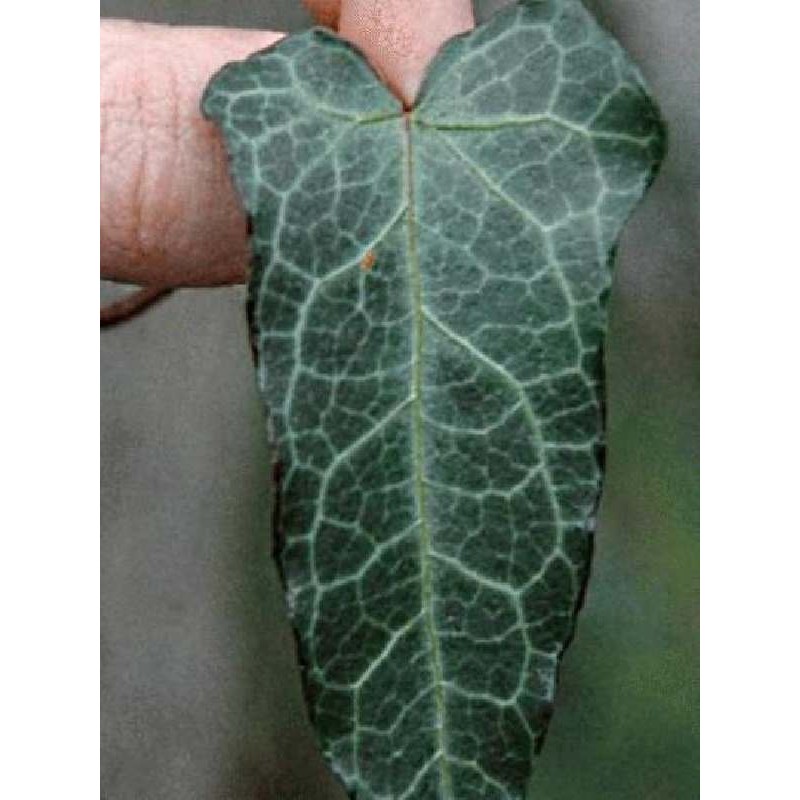  
Hedera pastuchovii 'Ann Ala'
Hedera pastuchovii 'Ann Ala' is a very unusual medium to large, evergreen climber with dark green sword-shaped leaves with pale silver-white veins.
Our mail order service is operating as normal.
(Delivery within approximately 3 - 5 working days)
£7.95 P&P for ANY number of plants to most of UK. Free P&P for orders over £250.
Surcharges apply for Highlands/Islands. We cannot deliver to Northern Ireland or Eire.
An unusual, climbing ivy with dark green, elegant sword-shaped leaves which grows from the Caucasus to Northern Iran, where this form was collected by Roy Lancaster in 1972. He was guided on this trip to the edge of the Caspian Sea by the late Mrs. Ann Ala, after whom he named this lovely selection.
Self clinging once established, but appreciates some initial support. Ideal for planting in groups to climb up an established trees or cover walls.
---
Position: Full sun, partial shade or heavy shade.
Soil: Any fertile soil.
Hardiness: Hardy.
Rate of Growth: Moderate.
Habit: Medium to large, self-clinging climbing plant.

Height: up to 4 m (13 ft)
Spread: 3 m (10 ft)
Data sheet
How Much Sun

Full Sun, Partial or Dappled Shade, Shade

Mature Size

Climber - Medium (10 - 20 ft), Climber - Large (over 20 ft)

Growing Conditions

Soil Type: Acid, Special: Coastal Areas, Soil Type: Most Soils (not to fussy), Special: Windy & Exposed, Soil Type: Dry / Sandy, Soil Type: Chalky / Alkaline

Special Features

Evergreen, Leaf Colour - Variegated, Rare and Unusual
Similar plants