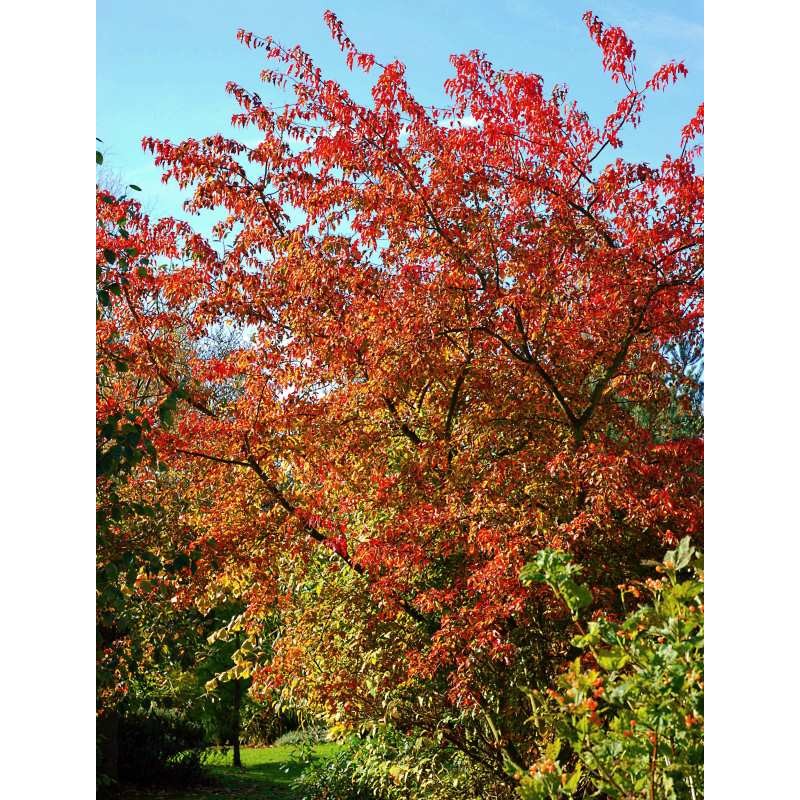  
Acer tatarica ssp ginnala
(Amur Maple) Acer ginnala is an unusual, hardy and robust large shrub or small tree once established with excellent orange and red autumn colour.
£5.99 P&P* for ANY number of plants
Sent by courier. Free delivery for orders over £75*
Delivery within 2 - 4 working days
Surcharges apply for P&P to Highlands & Islands*
Order before 1pm on 21/12/22 for Christmas Delivery
For assistance or to order by phone call our office on 01530 413700
One of our favourite maples, Acer ginnala is native to central China and Japan and has bright green leaves which turn glorious shades of orange and crimson in autumn before falling. The autumn colour of Acer ginnala is particularly eye-catching when several are planted together as a thicket or to act as a screen.
Acer ginnala is a hardy, robust small tree and an excellent choice of tree for autumn colour in a position which would be to exposed for the more commonly planted Acer palmatum (Japanese Maple)
---
Position: Full sun or partial shade.
Soil: Any well drained, fertile soil. Acer ginnala will give a better display of autumn colour if planted in slightly acidic soil.
Hardiness: Hardy. Acer ginnala is notably drought-tolerant.
Rate of Growth: Moderate.
Habit: Acer ginnala grows to be a small, usually multi-stemmed, rounded tree.

8 - 10 m (26 - 32 ft) /

8 m (26 ft) /
Data sheet
How Much Sun

Full Sun, Light Shade

Eventual Size

Tree - Small, Shrub - Large

Growing Conditions

Soil: Not Fussy, Soil: Acid, Soil: Dry/Sandy, Site: Windy, Site: Coastal Areas

Special Features

Autumn Colour
Similar plants