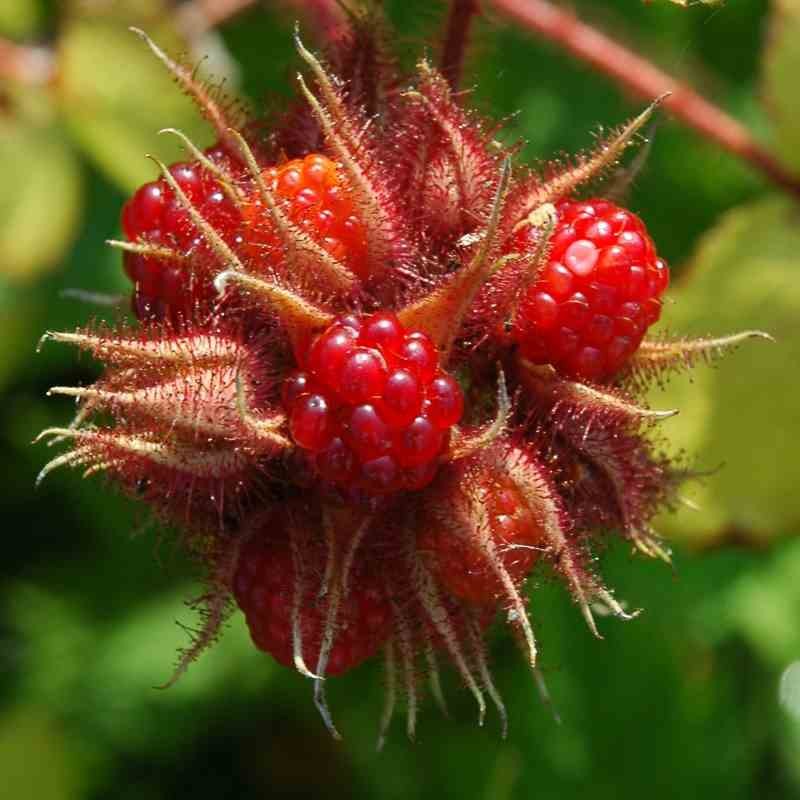  
Rubus phoenicolasius
(Japanese Wineberry) Rubus phoenicolasius is a handsome shrub with eye-catching red winter stems and masses of tasty fruit in summer which can be eaten fresh or used for cooking.
£5.99* delivery for ANY number of plants
Free delivery for orders over £150
Delivery within 2 - 4 working days
*Surcharges apply for Islands & Scottish Highlands .
Secure payment by VISA / Mastercard
with Sagepay (Opayo) our website payment provider
A beautiful Japanese briar with rich coppery or burnished-red, bristly stems in winter and tasyy, bright red, edible fruits in midsummer. In our opinion, it is well worth cultivating simply as a fruiting plant, but it also happens to be very ornamental and makes an attractive garden feature. The fruits may be used to make delicious jellies, pies or cakes.
---
Position: Full sun or light, dappled shade.
Soil: Well drained, fertile soil. Tolerates damp (but not waterlogged) soil.
Hardiness: Hardy.
Rate of Growth: Vigorous.
Habit: Rubus phoenicolasius grows to be a medium sized spreading shrub.

Height: 2 m (6 ft) .
Spread: 2.5 m (8 ft)
Notes: Rubus phoenicolasius is biennial, meaning that the canes grow one year and fruit the next
Data sheet
How Much Sun

Light Shade, Full Sun

Mature Size

Shrub - Medium (5 - 10 ft), Ground Cover

Growing Conditions

Soil Type: Most Soils, Special: Coastal Areas, Soil Type: Damp / Wet

Special Features

Fruit - Ornamental, To grow in a pot, Fruit - Edible, Honey Fungus Resistant
Similar plants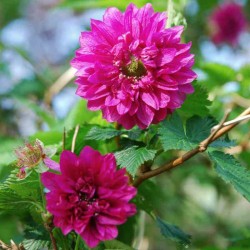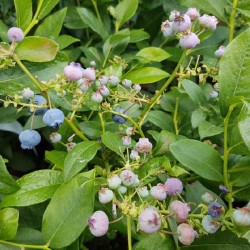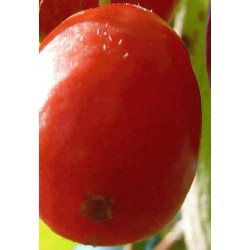 Frequently Purchased With

Popular Plants