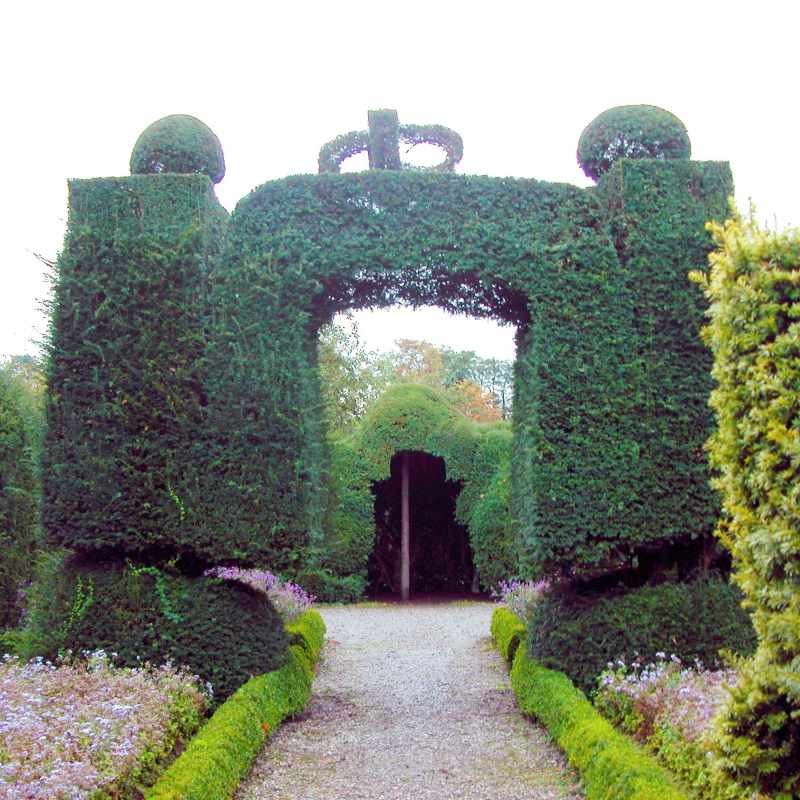  
Taxus baccata
(Yew Tree) Taxus baccata is a beautiful evergreen conifer which can be grown as a tree or pruned to shape which is native to parts of Europe, North Africa and East Asia.
Our mail order service is operating as normal.
(Delivery within approximately 4 - 6 working days)
£7.95 P&P for ANY number of plants to most of UK. Free P&P for orders over £250.
Surcharges apply for Highlands/Islands. We cannot deliver to Northern Ireland or Eire.
The yew is a beautiful evergreen conifer native to parts of Europe, North Africa and East Asia. They are very long lived plants, with some surviving for up to 2000 years, making it the longest lived tree in Europe.
A handsome standalone tree if left to its own devices, Taxus baccata can also be pruned to create a superb formal hedge.
---
Position: Full sun or light, dappled shade.
Soil: Well drained, fertile soil.
Hardiness: Hardy.
Rate of Growth: Slow.
Habit: Medium sized tree with an open, rounded habit if left unpruned.

Height: up to 15 m (50 ft)
Spread: 10 m (32 ft).
Notes: All parts of Taxus baccata are poisonous and should not be eaten!
Larger Sizes: We can supply yew plants at larger sizes if required. If you would like a quote, please call our office on (01530) 413700 or email us at sales@bluebellnursery.com with the number & size of plants you require. 
---
Data sheet
How Much Sun

Full Sun, Partial or Dappled Shade

Mature Size

Tree - Medium (20 - 50 ft tall), Shrub - Medium (5 - 10 ft tall), Shrub - Large (over 10 ft tall), Shrub - Small (less than 5 ft tall), Tree - Small (under 20 ft tall)

Growing Conditions

Soil Type: Most Soils (not to fussy), Soil Type: Dry / Sandy, Soil Type: Acid, Special: Windy & Exposed, Special: Coastal Areas, Soil Type: Chalky / Alkaline

Special Features

Evergreen, Honey Fungus Resistant, Screening/Hedge, To grow in a pot
Similar plants