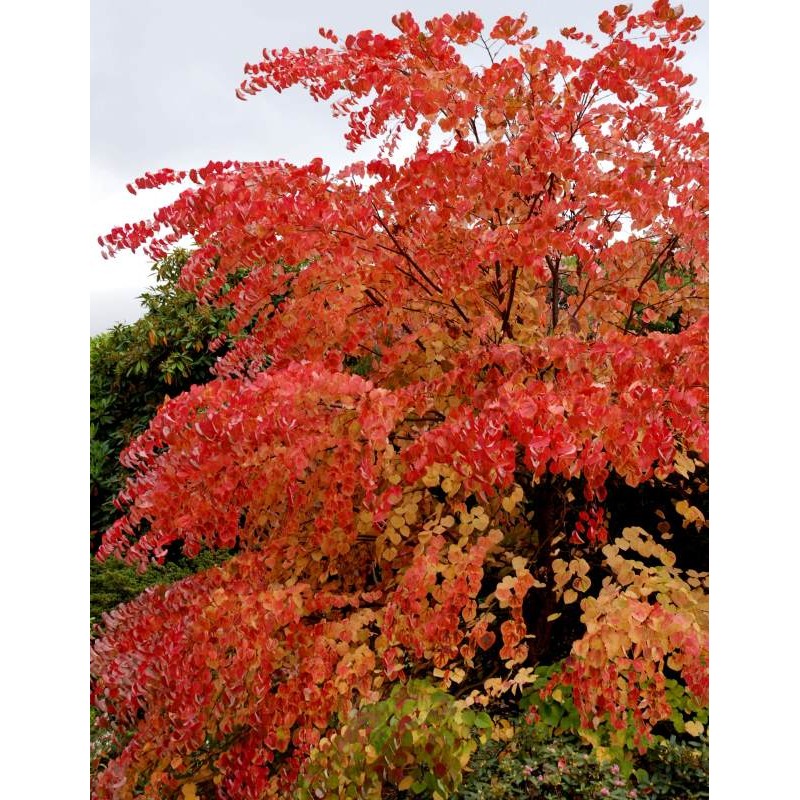  
Cercidiphyllum japonicum
(Katsura Tree) Cercidiphyllum japonicum is a graceful small to medium sized tree with heart-shaped green leaves which turn bright shades of yellow, orange and red in autumn  before falling. 
Just £5.99 P&P for ANY number of plants
*Surcharges apply for Islands & Highlands
Delivery within 2 - 4 working days
Free delivery for orders over £75*
Secure payment by VISA / Mastercard
An unusual but easily grown tree, Cercidiphyllum japonicum is known for its beautiful, heart-shaped leaves which turn fantastic shades of yellow, purple and red in autumn.
The leaves are bright green in spring / summer and grown from seed, the autumn colour varies from plant to plant, with the leaves of some turning brilliant orange or yellow and others turning glowing purple and red. As the leaves fall from the tree late in the year, they give off an aroma similar to burnt sugar or candy floss.
A spectacular garden tree with excellent autumn colour!
---
Position: Sheltered area in full sun or light, dappled shade.
Soil: Moist but well drained, acidic soils. Cercidiphyllum japonicum will tolerate some lime but will grow better and produce more vivid autumn colour in lime free or acid soils.
Hardiness: Hardy. Cercidiphyllum japonicum requires shelter from strong winds.
Rate of Growth: Moderate.
Habit: Eventually a medium sized tree with an elegant branching crown once established.

Height: 15 m (50 ft) / [up to 5 m (16 ft) in ten years]
Spread: 10 m (32 ft) / [2.5m (8 ft) in ten years]
Data sheet
How Much Sun

Full Sun, Light Shade

Eventual Size

Tree - Medium

Growing Conditions

Soil Type: Acid, Soil Type: Not Fussy, Soil Type: Damp / Wet

Special Features

Autumn Colour, Scented, Habit - Architectural
Similar plants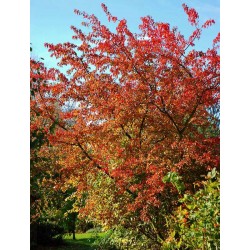 Regular price
£28.00
-10%
New Price Each
£25.20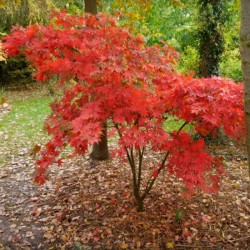 Regular price
£38.00
-10%
New Price Each
£34.20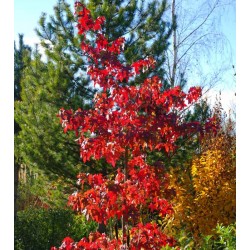 Regular price
£38.00
-10%
New Price Each
£34.20